Marketing
WINGS marketing solutions provide the most direct marketing strategies for hotels by consolidating on-line marketing channels
and data analysis at every stage of customer usage from booking to actual utilization.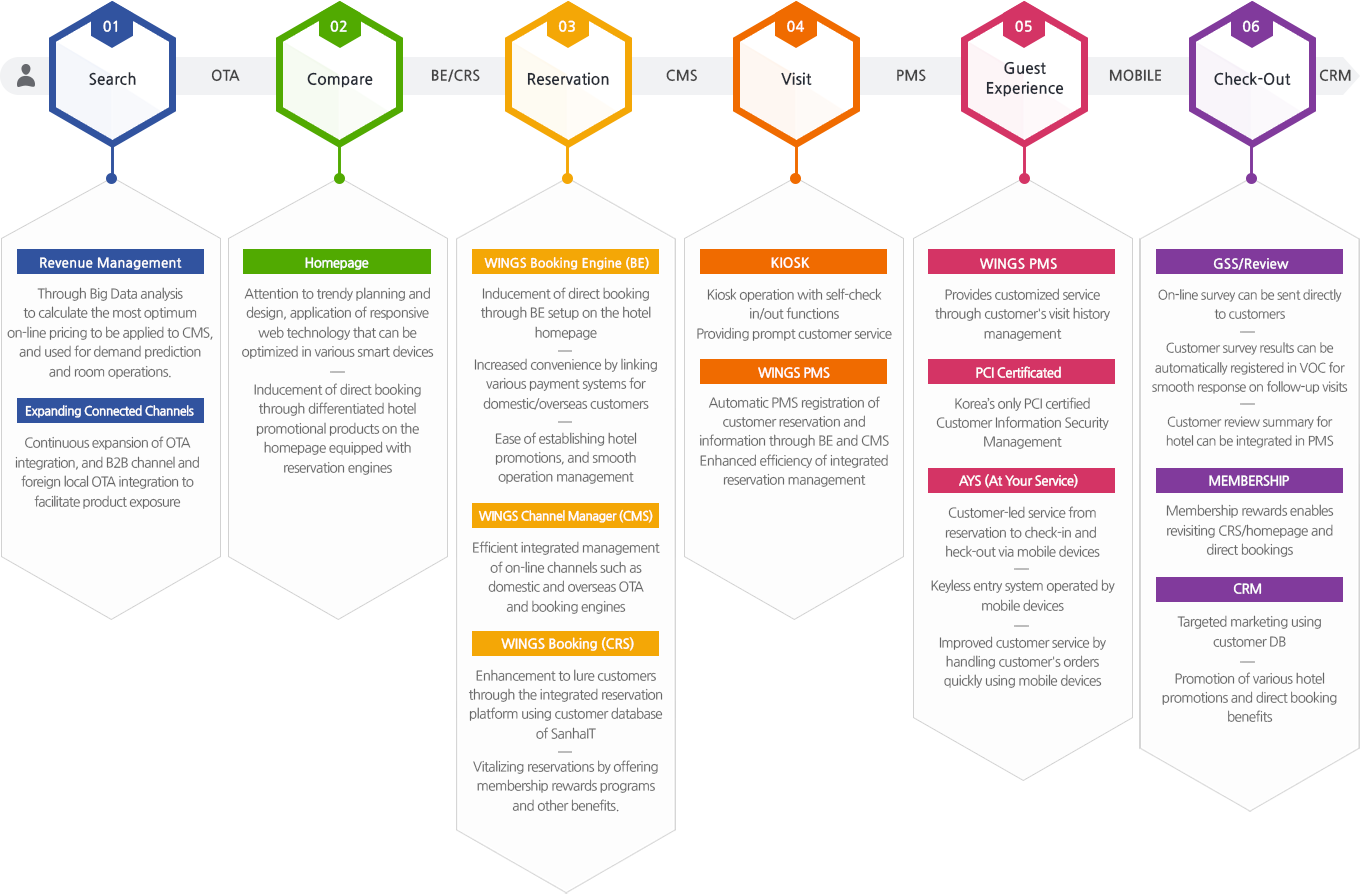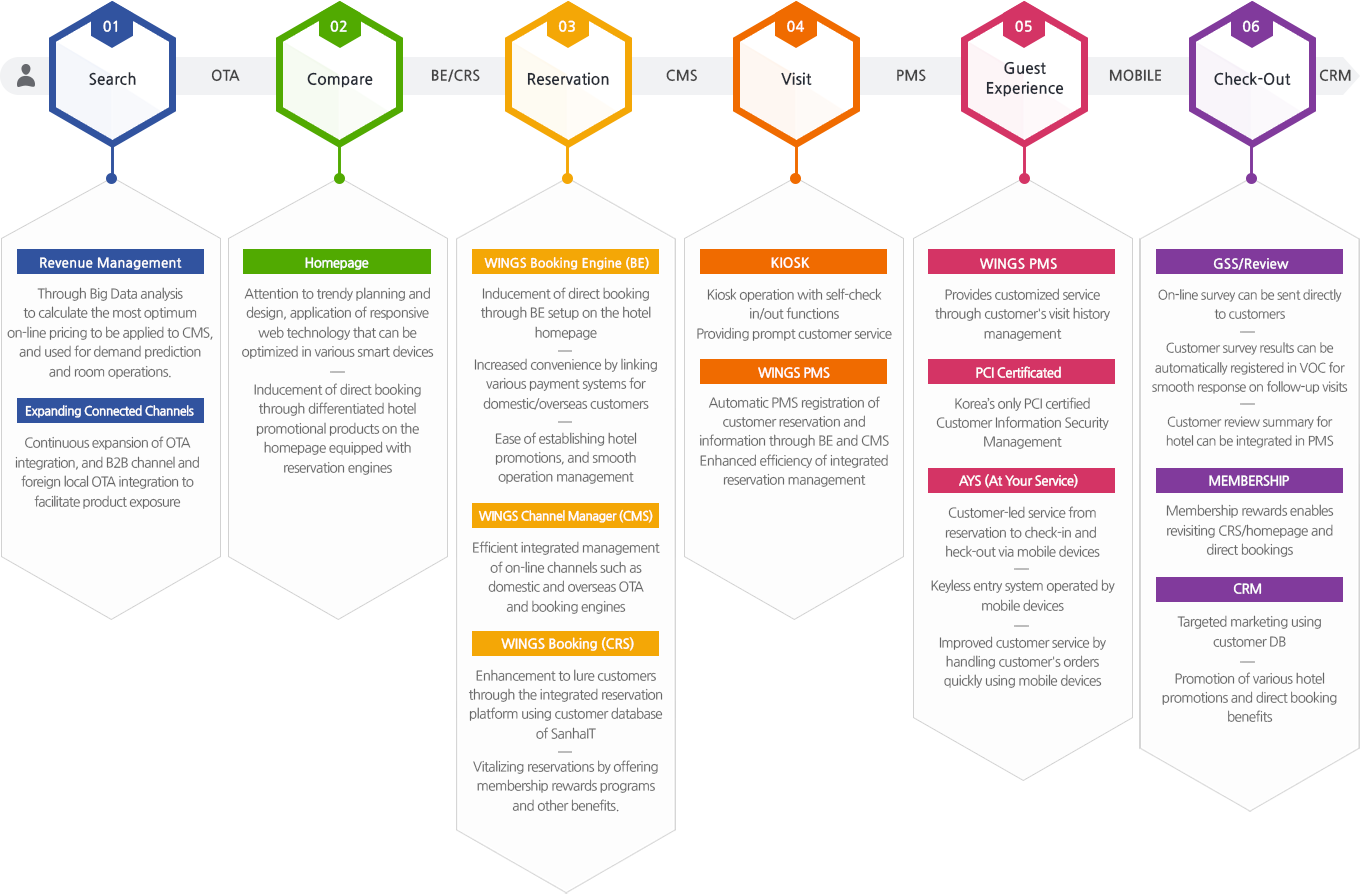 One-Stop Marketing Solution
The basic hotel marketing operations can be maximized through increased direct bookings using WINGS on-stop marketing solutions.
One-stop integrated marketing operations are possible from direct booking to sales, room and customer management through the efficient integration of
BE (Booking Engine) + CMS (Channel Management System) + PMS (Property Management System) and WINGS Marketing Solution.